Added: 8 September, 2007
Group: 3D studio max
Old style double bed done in 3D max
Author: TechTut.com
page: 2
Creating a bed in Max part 2
Select edges on both sides and connect them (13 segments).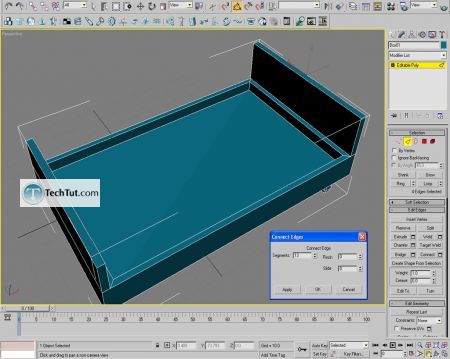 Now using soft selection just move up two middle polygons.
Select polygons on both sides and inset them.
Extrude in gained polygons and then outline them.
I think you understand the process, so using extrude/bevel/inset make some cavities like on picture (or you can make your own).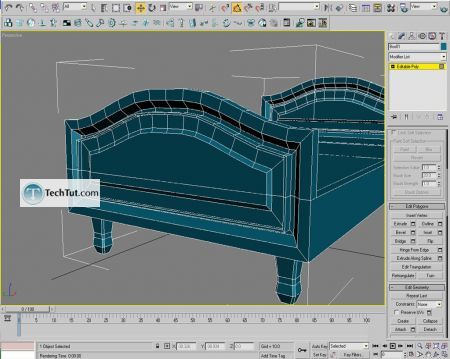 Select lateral sides of the bad, inset them and extrude them in.
Now to make mattress of the bed. Inset polygon like on picture and extrude it up.
Select edges like on picture and chamfer them (2 times).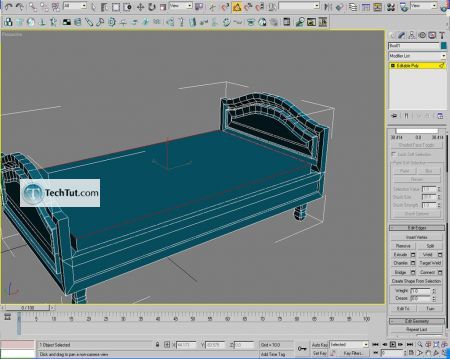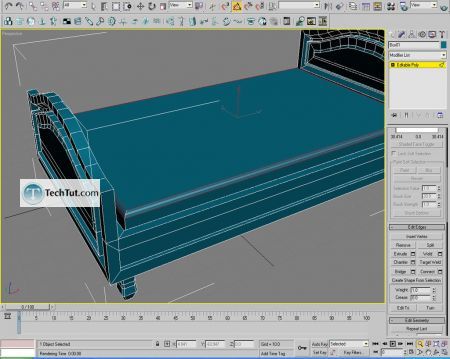 Select that edge like on picture and click "ring" button to select the other three edges. Now just chamfer them.
Now we need to make blanket for the bed. Create box and place it above the bed.
Connect edges (2 segments)
Select vertices on corners.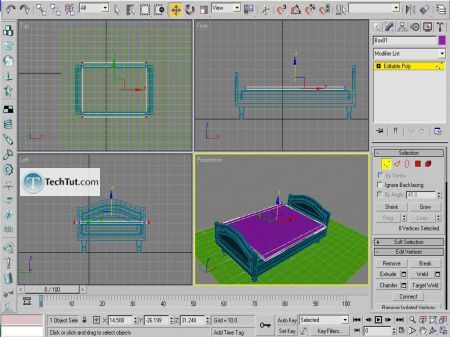 Move selected vertices down.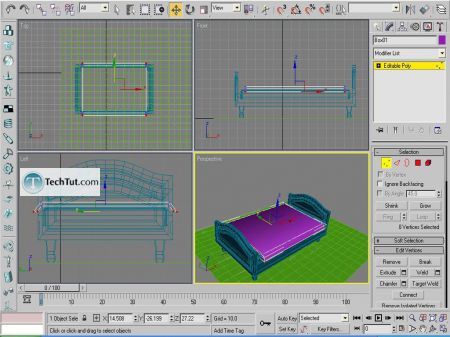 Select lines like on picture and than chamfer them.
GO to:
Page 1 : Creating a bed in Max part 1
GO to:
Page 2 : Creating a bed in Max part 2
GO to:
Page 3 : Creating a bed in Max part 3
GO to:
Page 4 : Creating a bed material and render part 3
TechTut.com This tutorial is copyrighted. Partial duplication or full duplication is prohibited and illegal. Translation or usage of any kind without author's permission is illegal.

Join our RSS feed
Use our RSS feed to get the latest published tutorials directly to your news reader.