Added: 10 September, 2007
Group: 3D studio max
Adding wooden material to chairs and tables
Author: TechTut.com
page: 1
Adding materials
It is not enough just to create chairs and tables in 3D studio max. This tutorial explains you how to apply various materials to your work.
For the material just follow the pictures. We'll put some maps in diffuse color, specular level and bump.
Go to specular level and put settings like on picture.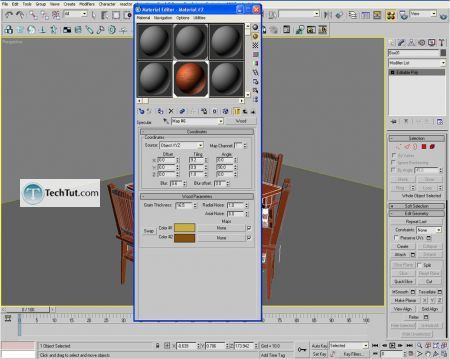 Do same for bump.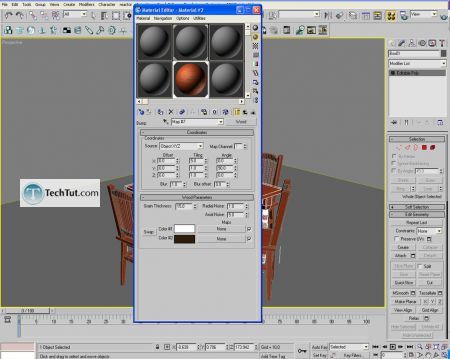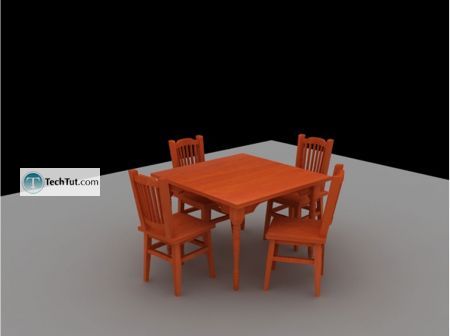 Put Omni light in scene.
GO to:
Page 1 : Adding materials
TechTut.com This tutorial is copyrighted. Partial duplication or full duplication is prohibited and illegal. Translation or usage of any kind without author�s permission is illegal.