Added: 19 January, 2008
Group: Cinema 4D
How to create a flag
Author: TechTut.com
page: 1
Create a flag using polygons
Use Cinema 4D to create a realistic flag model by simply following this tutorial steps.
Creating Flag
1. Open Cinema4D:
2. Create Plane object: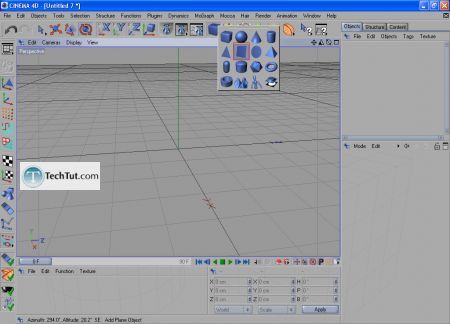 3. For parameter B Rotation enter 90, Plane will turn:
4. Customize sizes Plan for flag:
5. Quantity of segments put 21 (since on a flag will be 3 colors,
it is necessary that number divided on 3 must be without rest) and 25:
6. Press right mouse button on Plane and select Make Editable: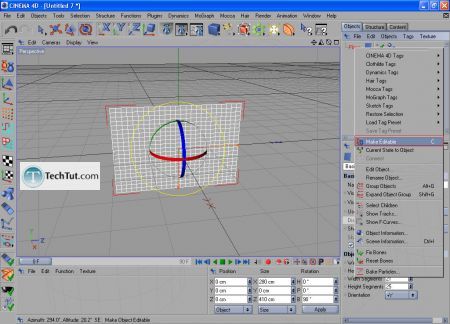 7. Go to editing of polygons: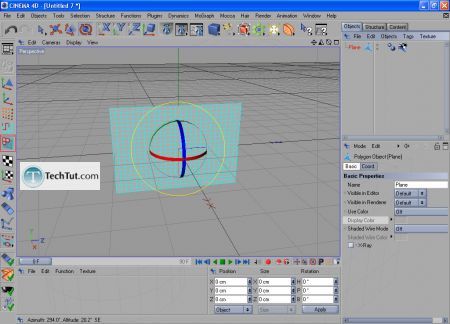 8. Select line of polygons (7 squares on width and 25 on length):
9. Go to tab Selection and select Set Selection:
10. Select next layer and do same before Set Selection step: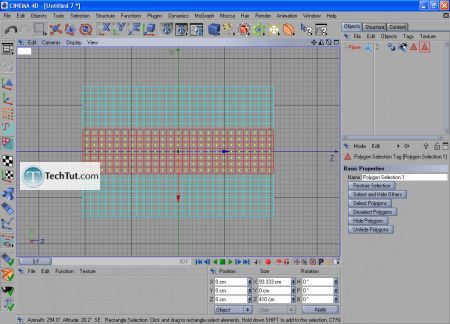 GO to:
Page 1 : Create a flag using polygons
GO to:
Page 2 : Use materials for the flag
GO to:
Page 3 : Finalize creating the flag and render
TechTut.com This tutorial is copyrighted. Partial duplication or full duplication is prohibited and illegal. Translation or usage of any kind without authorís permission is illegal.

Join our RSS feed
Use our RSS feed to get the latest published tutorials directly to your news reader.