Added: 27 August, 2007
Group: Maya
Simple polygon watch done in Maya
Author: TechTut.com
page: 1
Start creating watch part 1
Enter here and learn how to make a simple polygon watch in Maya.
Start with polygon cube
Set division width and Depth 3: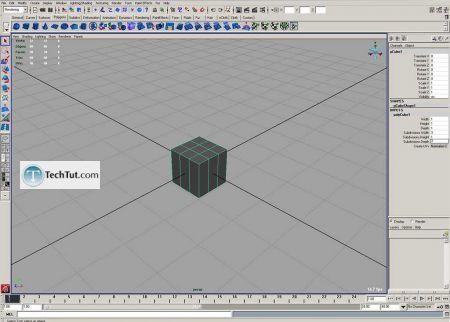 Scale it XYZ 5.5, 1, 5.5: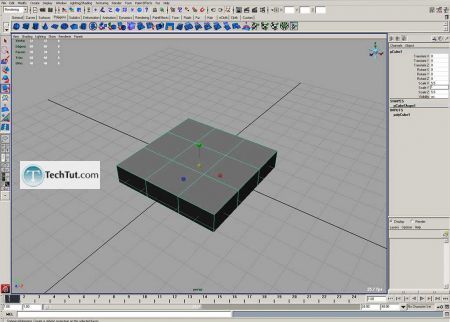 Delete this faces: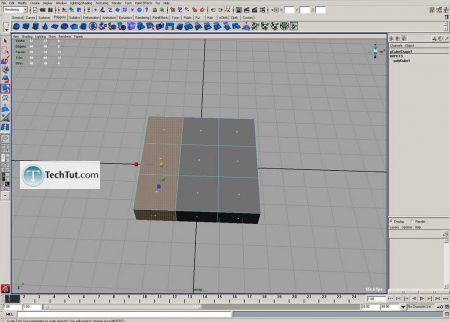 Select side vertices and move it with grid snap (hold x):
Extrude faces and move it down a little: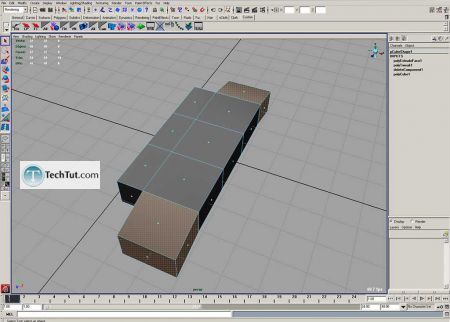 Move middle vertices to the right:
Add edges, use insert edge tool: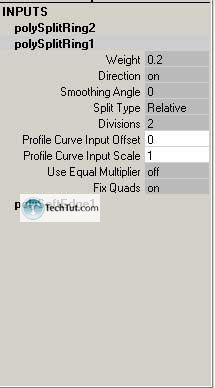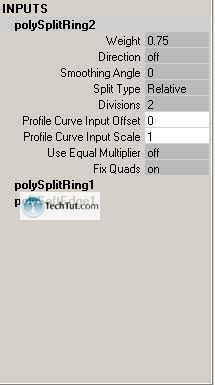 Select object, duplicate it and scale with negative X (-5.5):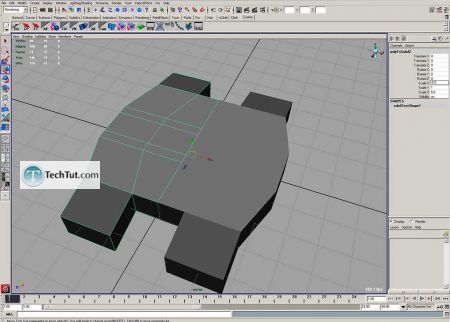 Combine two objects and merge vertices: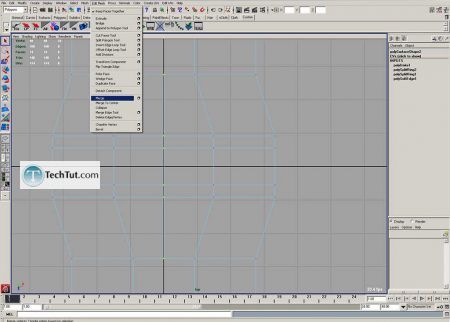 Extrude faces from right side, and scale in Y: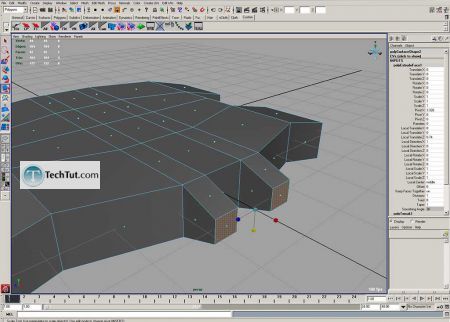 Add extra edges:
GO to:
Page 1 : Start creating watch part 1
GO to:
Page 2 : Continue with creating a 3D watch part 2
GO to:
Page 3 : Finish 3D watch part 3
TechTut.com This tutorial is copyrighted. Partial duplication or full duplication is prohibited and illegal. Translation or usage of any kind without author�s permission is illegal.