Added: 21 August, 2007
Group: Photoshop
Create shadow in Photoshop
Author: John
page: 1
Create shadow
Check out this tutorial and learn how to make a shadow of ant possible object. Get under a few directions like defining brightness, manage the toolbox and the rest is up to you.
Adding Drop Shadow Tutorial
Made with Photoshop CS3 but can definitely be done on other versions too. The only function that I can think of right now that wouldn't be compatible would be Edit > Transform > Distort. If you have that, you're all set for this tutorial.
Step 1. Pick background and object.
Background
Well I got it, but it ain't too pretty…
Object:
Yay! Domokun, that weird Japanese dude.
Step 2. Duplicate layer.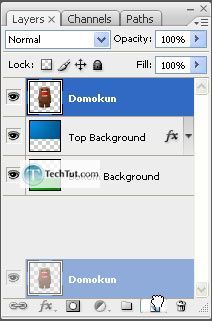 Step 3. Make it completely black. Press "Ctrl + U" and then put the brightness all the way to -100.
Step 4. Apply a Gaussian Blur of around 7 px. Filter > Blur > Gaussian Blur….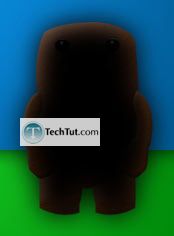 Step 5. Place the shadow below your object but above your background. Then go to Edit > Transform > Distort. Play around with the handles until it looks just right.
Step 6. Now lower your opacity to something like 50%.
Final:
GO to:
Page 1 : Create shadow
TechTut.com This tutorial is copyrighted. Partial duplication or full duplication is prohibited and illegal. Translation or usage of any kind without author�s permission is illegal.

Join our RSS feed
Use our RSS feed to get the latest published tutorials directly to your news reader.