Added: 8 September, 2007
Group: 3D studio max
Old style double bed done in 3D max
Author: TechTut.com
page: 4
Creating a bed material and render part 3
Material
Now to make some materials for the bed. Go to material editor, first we'll make blanket material; put tiles map in diffuse color.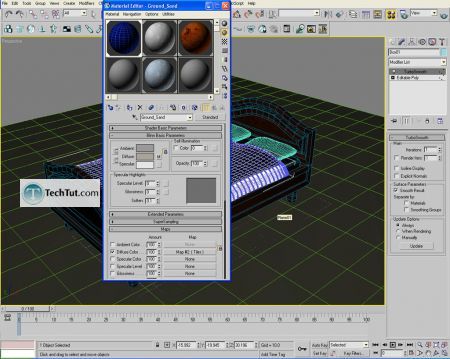 For tiles map just use this settings.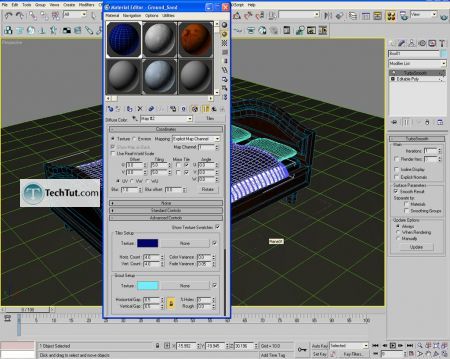 Now material for pillows and mattress. Just put smoke map for diffuse color and bump.
And for the bed material just put wood texture into diffuse color.
Select bed put material and use uvw mapping modifier (check box and click fit).
Now select top polygon of the mattress and use grow until you select whole mattress. And just put created material.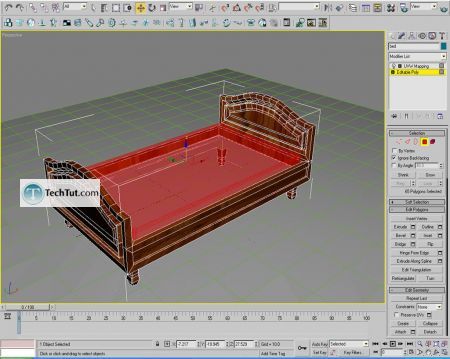 Put one Omni light in scene above the bed and use. Check Shadows and choose Area shadows.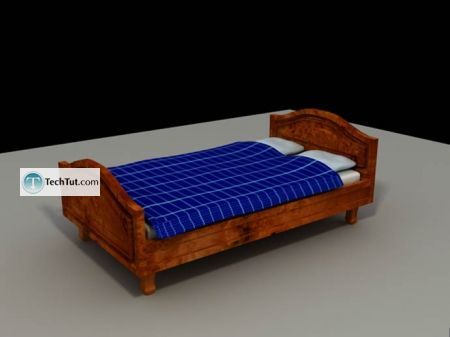 GO to:
Page 1 : Creating a bed in Max part 1
GO to:
Page 2 : Creating a bed in Max part 2
GO to:
Page 3 : Creating a bed in Max part 3
GO to:
Page 4 : Creating a bed material and render part 3
TechTut.com This tutorial is copyrighted. Partial duplication or full duplication is prohibited and illegal. Translation or usage of any kind without author's permission is illegal.

Join our RSS feed
Use our RSS feed to get the latest published tutorials directly to your news reader.