Added: 8 January, 2008
Group: Cinema 4D
How to create a cream tube in Cinema 4D
Author: TechTut.com
page: 3
Final render of a cream tube
22. Create object camera: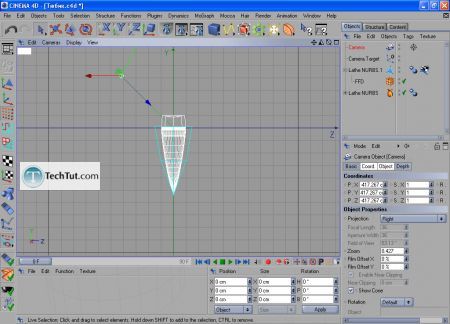 23. Adjust position of camera and point of attachment of camera:
24. Now add 3 light sources. 1 - from above tube, blue. 2 - near camera, orange. 3 - side, white.
25. Apply Floor object: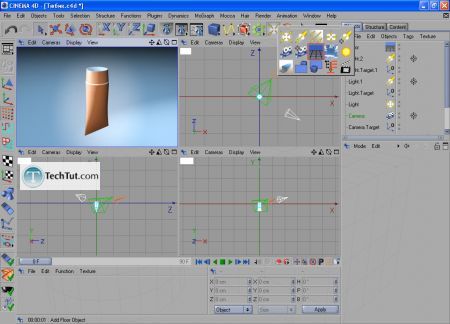 26.Start making textures, in the lower left corner press File> New Material: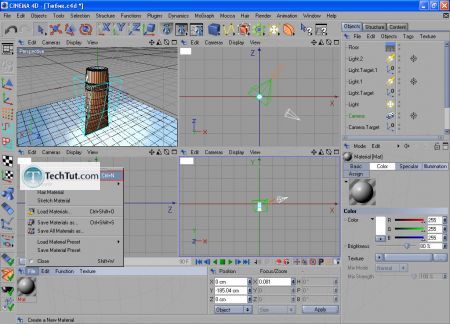 27. Change material, for material application simply drag it on the object:
28. To adjust render, press Edit Render Setting: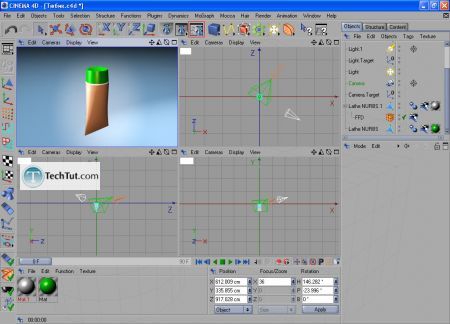 29. We will not go deep into adjustments, simply enable function Global Illumination, Surface Caustics and Surface Volume, to make final render press Render in Picture Viewer: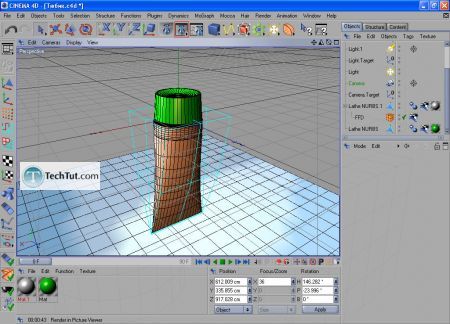 30. Here final result:
GO to:
Page 1 : Cream tube model Cinema 4D part 1
GO to:
Page 2 : Cream tube model Cinema 4D part 2
GO to:
Page 3 : Final render of a cream tube
TechTut.com This tutorial is copyrighted. Partial duplication or full duplication is prohibited and illegal. Translation or usage of any kind without authorís permission is illegal.

Join our RSS feed
Use our RSS feed to get the latest published tutorials directly to your news reader.