Added: 7 September, 2007
Group: 3D studio max
Create low poly house
Author: TechTut.com
page: 1
Low poly house done in 3D max part 1
Learn how to make a solid low poly house in 3D studio max complete with texture. Follow the steps and do the rest.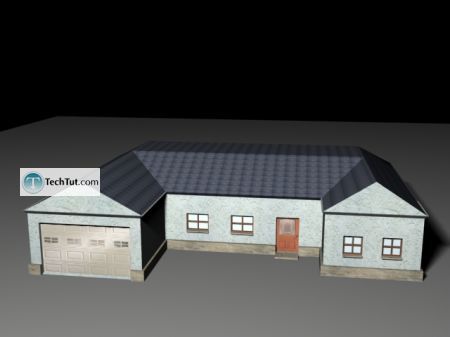 In this tutorial we will show you how to create a low poly house and how to texture it with uvw.
Create box with minimum segs.
Convert it to editable poly (right click on object and choose convert to/convert to editable poly)
Choose edges and select two horizontal edges in front.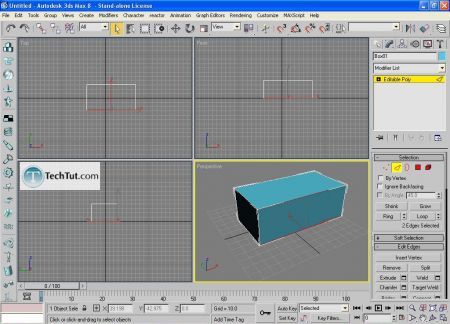 Connect them with connect tool, editable poly menu/edit edges/ connect. In connect edges menu type 2 in Segments.
Click on polygons and select two polygons in front of box.
Extrude selected polygons with extrude tool (edit polygons menu).
Go in top view and change selection type to vertices.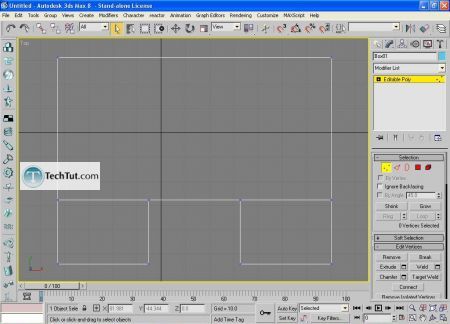 With select and move tool try to move vertices like on next picture.
Select all vertical edges.
Connect selected edges (2 segments).
Now we'll make windows, select two edges.
Connect them with 4 segments.
Select this edges…
and connect them with 6 segments
To prepare segments for making garage select this edges:
GO to:
Page 1 : Low poly house done in 3D max part 1
GO to:
Page 2 : Low poly house done in 3D max part 2
GO to:
Page 3 : Low poly house done in 3D max part 3
GO to:
Page 4 : Low poly house done in 3D max part 4
TechTut.com This tutorial is copyrighted. Partial duplication or full duplication is prohibited and illegal. Translation or usage of any kind without author�s permission is illegal.

Join our RSS feed
Use our RSS feed to get the latest published tutorials directly to your news reader.