Added: 17 January, 2008
Group: Cinema 4D
How to create a simple pen in Cinema 4D
Author: TechTut.com
page: 2
Nurbs and modeling pen in Cinema 4D
11. Change value Radius:
12. With Spline create first part: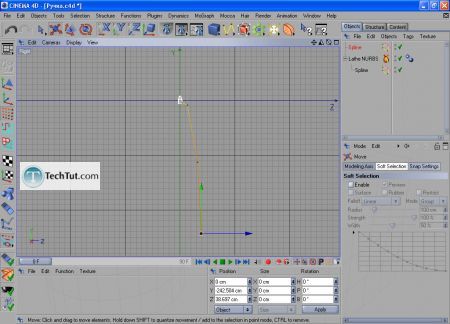 13. Correct shape by moving points:
14. Apply Chamfer for smoothness: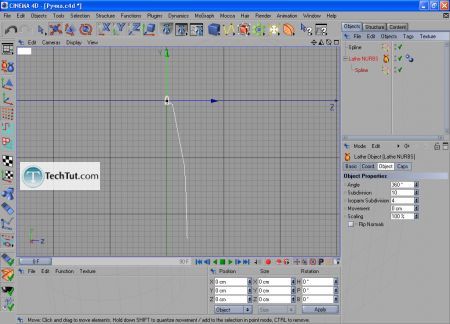 15. Apply Lathe NURBS to Spline: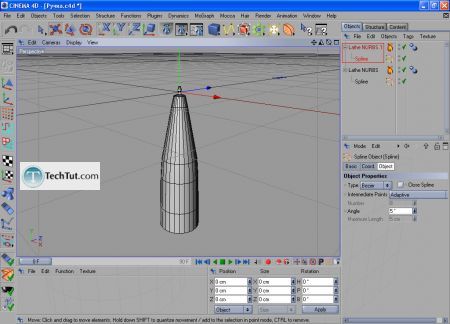 16. Create lower part:
17. Correct shape by moveing points:
18. Apply Chamfer:
19. Apply Lathe NURBS:
GO to:
Page 1 : Create a pen model in cinema 4D
GO to:
Page 2 : Nurbs and modeling pen in Cinema 4D
GO to:
Page 3 : Rendering pen in Cinema 4D
TechTut.com This tutorial is copyrighted. Partial duplication or full duplication is prohibited and illegal. Translation or usage of any kind without author�s permission is illegal.