Added: 17 January, 2008
Group: Cinema 4D
How to create a simple pen in Cinema 4D
Author: TechTut.com
page: 3
Rendering pen in Cinema 4D
20. Also with Spline, create minor parts for a pen: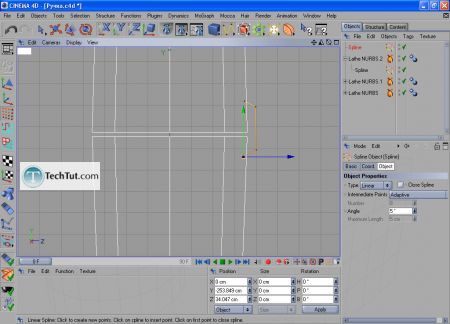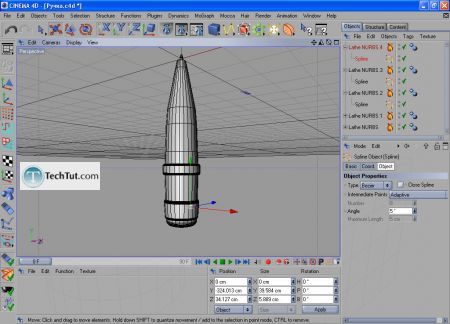 21. Start render, set position of pen on a floor (for this select all objects of the scene):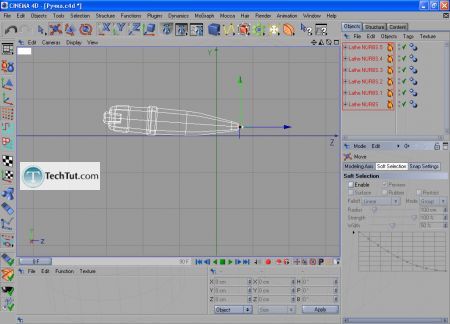 22. Add Floor object:
23. Add in the scene object camera: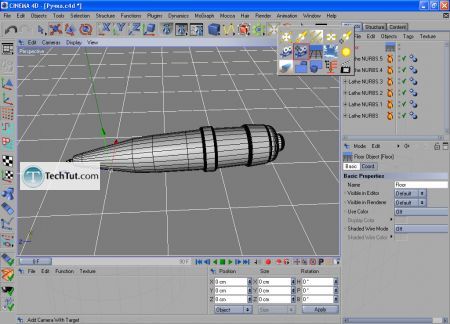 24. Set position:
25. Add 3 light sources and place them around pen (one from above), customize their color:
26. Now create and apply materials:
GO to:
Page 1 : Create a pen model in cinema 4D
GO to:
Page 2 : Nurbs and modeling pen in Cinema 4D
GO to:
Page 3 : Rendering pen in Cinema 4D
TechTut.com This tutorial is copyrighted. Partial duplication or full duplication is prohibited and illegal. Translation or usage of any kind without author�s permission is illegal.